December 18, 2016
Posted by:

Sadman Sakib

Category:

Uncategorized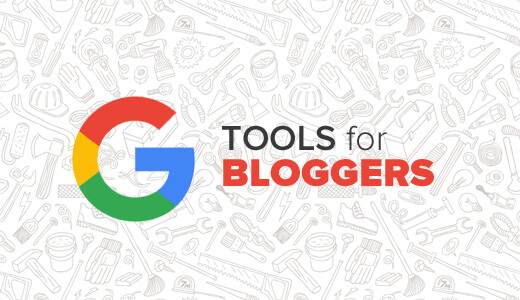 Google offers a wide-variety of free tools to help bloggers and webmasters to improve their site's SEO, improve productivity, make money, and more. In this article, we will show you some of the best free Google tools that every WordPress blogger to use.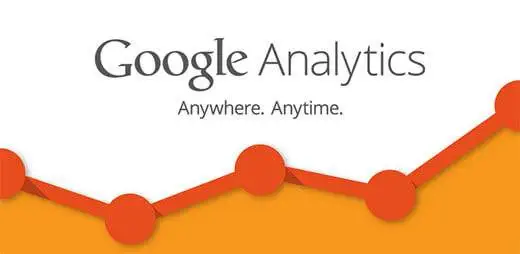 Google Analytics is most comprehensive analytics tool for website owners and bloggers. It tells you how your visitors found your site, what they looked at, and how they interacted with your website.
All this information helps you plan and execute a content strategy that addresses the need of your audience at the same time helping you achieve your business goals.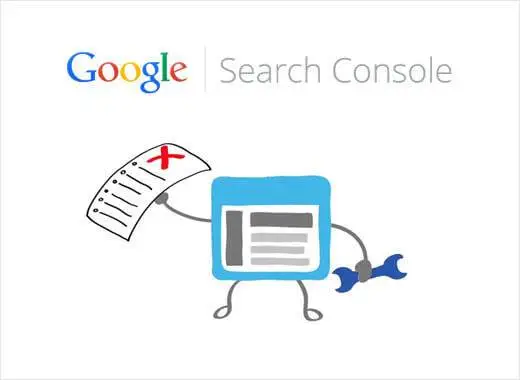 Want to know how Google sees your website? Start using Google Search Console (formerly Webmaster Tools). It is a comprehensive set of tools that you can use to improve your search rankings.
It can help you find out which keywords from your site are ranking higher, which keywords are clicked more often, and more.
You can submit XML sitemap to Google which will help Google discover and crawl your site better.
Most importantly, Google will notify you when there are problems crawling or indexing content from your site. Google will also show you errors and warnings with suggestions on how to resolve them.
This immense wealth of information is a must-have for all bloggers.
The default WordPress search is almost useless. With so much content on your blog, you need to give users a proper tool to search your site.
You have two options. You can either use a premium WordPress search plugin, like SearchWP, or you can add Google's custom search to your WordPress site.
Adding Google's custom search is easy, and you can design it to totally blend in to your website.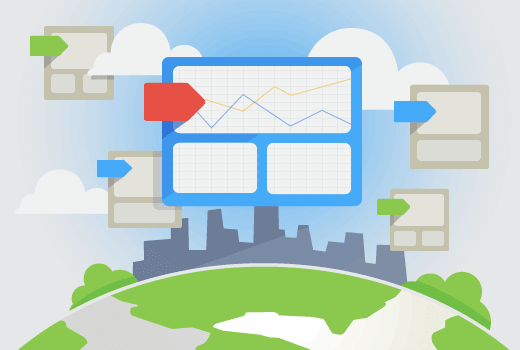 Most successful bloggers use multiple analytics solutions and tracking tools to improve their sites.
These tools require you to add custom code to your WordPress site. Each of these custom code snippets basically loads an external script and it's a pain to manage them all.
Google Tag Manager solves this problem by allowing you to manage all your external tracking codes from one dashboard. You will only need to add one Google tag manager snippet to your site and then you can manage the rest from tag manager dashboard.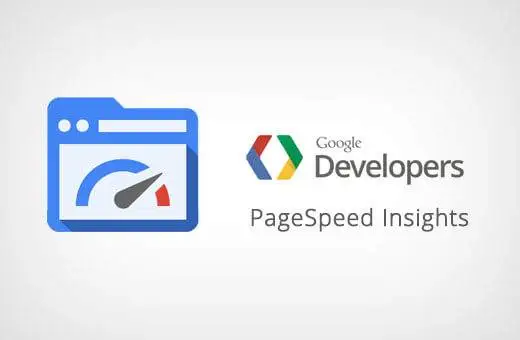 Speed is one of the most important factor in user experience and SEO. Pagespeed Insights helps you find out how your website ranks in terms of speed, and what you can do to improve it.
It shows you results for both desktop and mobile. Breaking them into different sections. Each section will show you how different resources and practices are slowing down your website.
You can use one of the caching plugins like W3 Total Cache or WP Super Cache, and install MaxCDN to boost your site.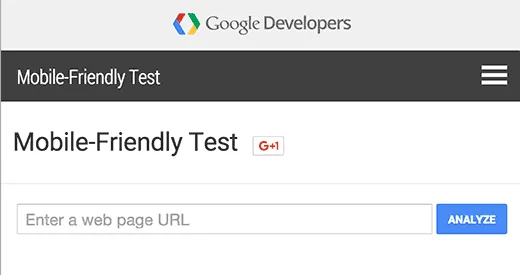 A great number of search traffic originates from mobile devices. Google is actively trying to improve the mobile user experience. This means that mobile friendly sites will be prominently displayed in mobile search.
Mobile Friendly tool allows you to test your site for mobile readiness. WordPress site owners can easily make their websites mobile friendly by using a responsive WordPress theme. If you do not want to change your site's theme then you can make your WordPress site mobile friendly with WPtouch Pro.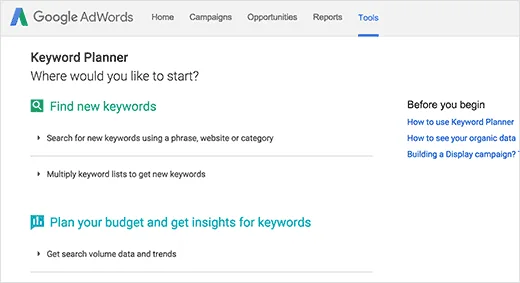 Want to know what users are searching for? Google Adwords offers the insights into searches for advertisers with the keyword planner tool.
Using this tool, you can generate a list of keywords related to your blog and see which keywords are more often searched.
Keyword planner tool can also help you generate new blog post ideas, plan content strategy, and even run your own advertising campaigns using Google Adwords.
Google Insights offers tools to give you insights into search. You can use Google Trends, Google Correlate, and Google consumer surveys to get the data you need.
Simply enter a search term and see how it trends over time. You can compare different keywords to see how user interest developed or vanished on those topics. You can even focus on a geographic region to narrow it down.
Google My Business allows you to easily add information about your business in Google. It will help Google display your business information when a user searches for it. Google will also display your business across different Google products like Google Maps, Google Places, locations, etc.
If you provide services or run an store, then Google my business is something you cannot miss. It will not only boost your brand's visibility in search, it will also bring you many potential leads and customers.
Google also offers a range of productivity apps for both desktop and mobile users. These apps include Google Docs, Sheets, Slides, Forms, Drawings, etc.
The main advantage of using Google's productivity apps is the easy sharing on the web with full privacy control, unlimited revisions, inline comments, real time collaboration, without needing to hit the save button.
You can also get Google Apps for Work and get all these apps to work with your own branded email accounts, user control, and integrated apps for your own organization.
You can also embed these documents inside your WordPress blog posts.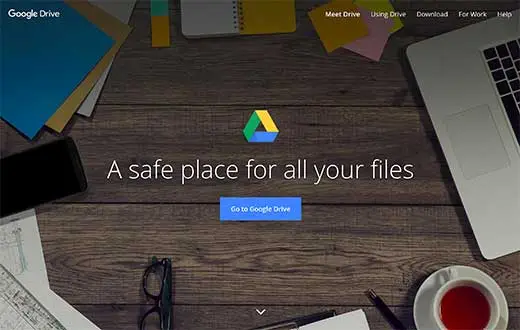 All your Google Docs files are stored in your Google Drive. Each Google account comes with 16GB of free online storage. You can use this storage to save any files you want and share them across all your devices.
You can connect Google Drive to your WordPress media library for easy file sharing. Google drive is also an ideal place to store your WordPress backups.
Google Photos offers free unlimited storage for your photos. If you decide to save your photos in original quality, then it will use your Google Drive storage. For just $1.99 per month, you can buy 100 GB storage.
What this means is that you will never have to delete any photo. All your photos will be automatically uploaded to the cloud. You can easily share these photos or download them. You can use the same Google account from all your devices.
Google Maps is the easiest way to embed interactive maps anywhere on the web. There are some great Google Maps plugins for WordPress which allow you to create beautiful maps and embed them on your WordPress site.
There are countless things you can do with Google Maps in WordPress. If you run a travel blog, then you can add interactive travel maps in WordPress with points of interest markers.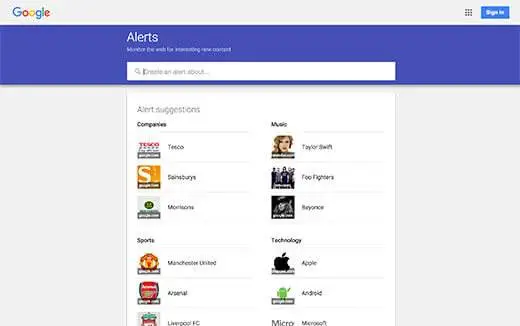 Want to get instantly notified when you or your brand name is mentioned on the web? Create a Google Alert for your brand name or keywords and get instant email notifications when they appear on the web.
Google Alerts is an important tool to use for building a strong brand image. You will probably get a lot of useless alerts from content aggregators, but occasionally you will get alerts that you could not afford to miss.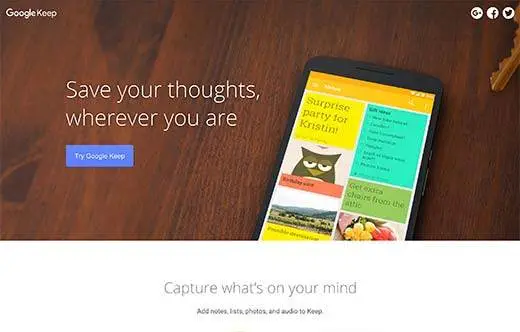 The best way to keep your blog post ideas organized is to jot them down in notes. Google Keep allows you to quickly save your notes, lists, audio notes, pictures, and drawings. It will sync up on all your devices, and you can use it with the same Google account that you use for email, photos, docs, and everything.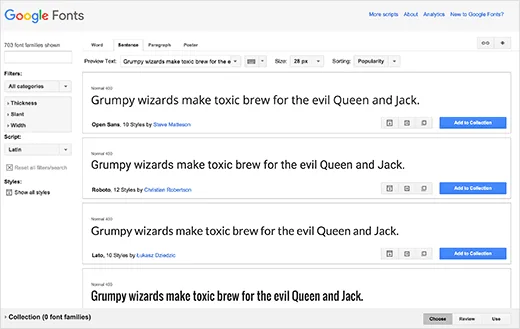 Typography plays a very important role in design and usability. Google Fonts is the best place to look for free fonts that you can use in your projects.
Google Fonts not only allows you to download and use these fonts, you can also embed them to your websites and serve them directly from Google's servers. See our guide on how to add Google fonts in WordPress themes for more details.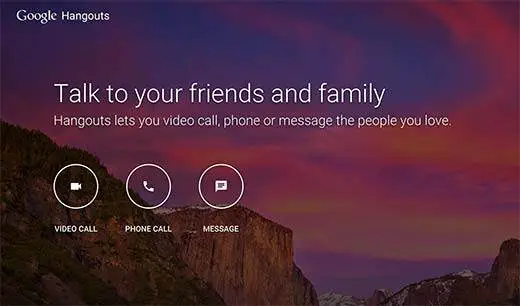 Google Hangouts offer voice and video calls, messaging, and group calls. Perfect for conference calls with your colleagues and authors, running a webinar, or just having casual conversation with friends and family.
Using Hangouts on Air, you can broadcast live conversations to the world.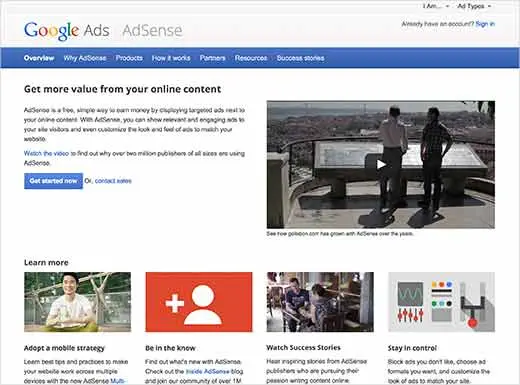 Google Adsense connects bloggers with advertisers. It is the easiest way for bloggers to make quick advertising revenue. Google matches your site with the relevant advertisers and handles the display of ads.
There are some great WordPress plugins for ad management, which allow you to easily manage and display Google ads on your website. Combine Google Adsense with your other revenue generating programs and you can easily build a top earning blog in your niche.
Bonus Tools
There are many more Google tools that are free and can be immensely helpful with your WordPress blog. Some of them are:
Google is often launching new tools and services and many of them are available for free or at a very competitive price.
We hope this article helped you find some new free Google tools that every WordPress bloggers should use.